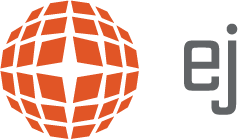 Available in dozens of shapes and sizes, EJ's extensive line of high quality Airport and Port Authority construction castings are carefully engineered and designed to meet and exceed Federal Aviation Administration (FAA) testing guidelines and design standards. Custom markings and special cover designs are also available.

To view the complete library of EJ's Airport and Port Authority EXTRA HEAVY DUTY construction castings and product specifications, click here.

To see SHOP DRAWINGS, PHOTOS and ILLUSTRATIONS relating to products commonly furnished for projects at Los Angeles International Airport and for the Port and Harbor Departments of the cities of Long Beach and Los Angeles, CA, select a product line link below.