07 Misc. Metals-Flood Control, Storm Drains, Storm Sewer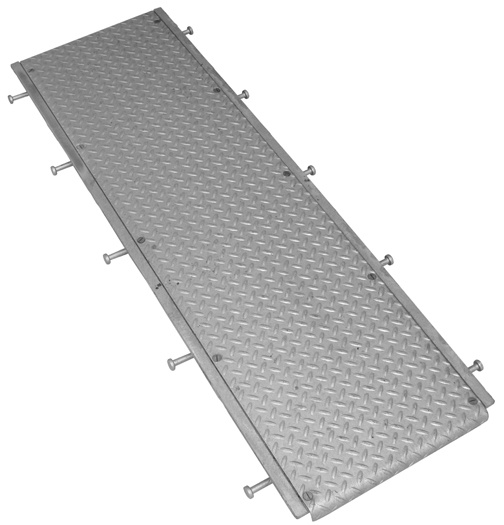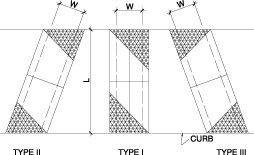 ---
LB 700 A-1094 CUSTOM FABRICATED SIDEWALK COVER PLATE
FABRICATED Steel Culvert Plate for Under Sidewalk Drains, Culverts and Flumes
Custom steel cover plate(s) and support angle frame assemblies for cast-in-place, concrete culverts and flat outlet drainage structures. The LB 700 conforms to the design standards of a number of public agencies, including the STATE OF CALIFORNIA DOT (CALTRANS) and the CITIES AND COUNTIES OF RIVERSIDE, SANTA BARBARA and the CITY OF OXNARD.
All LB 700 assemblies are custom and are fabricated from A786 steel floor plate featuring a raised surface pattern commonly referred to as "checker" or "diamond tread" plate.
Options providing for stainless steel and aluminum floor plate are available upon request.
| | | |
| --- | --- | --- |
| LB 700 | A-1094 | 130 lbs |
*Refer to our models S-322-2 and LB 750 for culvert plate assemblies requiring special slip resistant surfaces and characteristics.